Dr Wieczorek is a Care Credit provider!
What is Care Credit?
Care Credit is a wonderful way that many people use to help pay for dental treatment at no added cost to the patient. Care Credit acts like a credit card that can be used to pay for your dental treatment with 0% interest in most cases. Payments can be spread out over 6, 12, 18 or 24 months. Care Credit can also be utilized to cover your medical expenses to include co-pays, hearing, vision, and cosmetic procedures. It will also cover your pet's veterinary bills!
If a payment plan is needed, our office is a Care Credit provider. Our administrative supervisor can assist you in arranging for an extended payment schedule through Care Credit.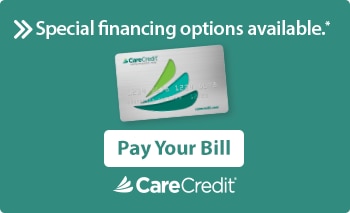 Please call our office to inquire about or apply for a Care Credit account.